Our director Mr Pradeep Oak has authored a book on Software Testing along with Ms Renu Rajani.
The book is titled –  "Software Testing – Effective Methods, Tools and Techniques ".
This is published by Tata McGraw Hill in the year 2004.
The book is a primary collection of numerous case studies and is one of the earliest books on Software Testing published by McGraw Hill. The book has been received well by the industry professionals and has already been printed more than 13 times (as of 2012).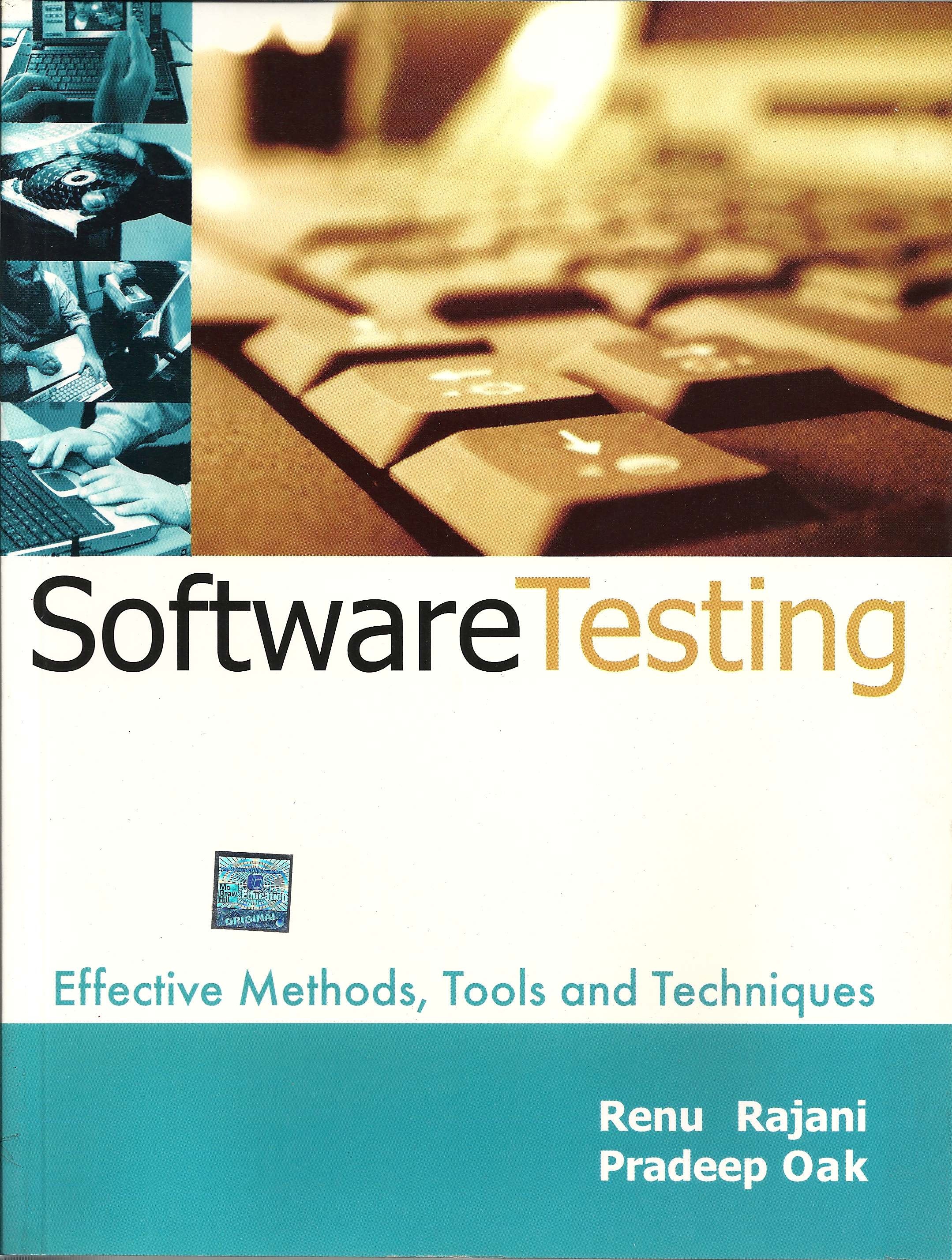 Table of Contents
Chapter 1. Building a Software Testing Strategy
Chapter 2. Software Test Design Techniques
Chapter 3. Software Testing Tools and Selection of Test Automation Products
Chapter 4. Software Testing Lifecycle and Software Testing Process
Chapter 5. Testing Effort Estimation and Test Planning
Chapter 6. Software Test Effort Estimation Technique
Chapter 7. Pre-Development Testing: Requirements and Design Phase
Chapter 8. Best Practices in Program Phase: Unit, System and Integration Testing
Chapter 9. A Case Study on Acceptance Testing: The What, When and How of it
Chapter 10. Implementing an Effective Test Management Process
Chapter 11. Building an Effective Test Organisation
Chapter 12. Performance Issues and Optimisation Techniques
Chapter 13. Choosing a Load Testing Strategy: Why and How to Protect Your Investment
Chapter 14. Dodging the Bullets: How to Avoid Costly Failures with Application Performance Monitoring
Chapter 15. Validating Mission-Critical Server Software for Reliability
Chapter 16. Probing the Blind Spot: Finding the True Reliability with Content Verification Under Load
Chapter 17. Testing in Today?s Business and Usability
Chapter 18. Testing of Web-based Applications
Chapter 19. Testing of Embedded Software System used in Aerospace Applications
Chapter 20. Testing Applications for Security
Chapter 21. Testing Metrics, Best Practices and Benchmarks
For further details, please write to us by clicking here