Established in 1998, OAK SYSTEMS PRIVATE LIMITED (OAKSYS) is a boutique software testing services company in Bangalore (Bengaluru), India. OAKSYS is engaged in providing quality software testing solutions and services to prestigious clients around the world. OAKSYS is the brainchild of software technocrats with proven track record of managing & executing software assignments to the satisfaction of clients. OAKSYS provides services in functional testing, performance testing, usability testing, test automation, test strategy development and related activities. OAKSYS has expertise in the areas of Banking, Financial Services, Insurance, Embedded/RT applications, Avionics & Aerospace, Medical & Pharma, Automotives, Client server applications, CRM, Internet based applications and Telecom domain.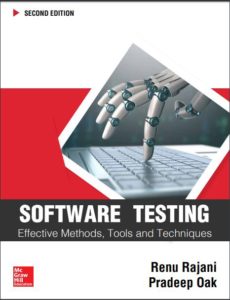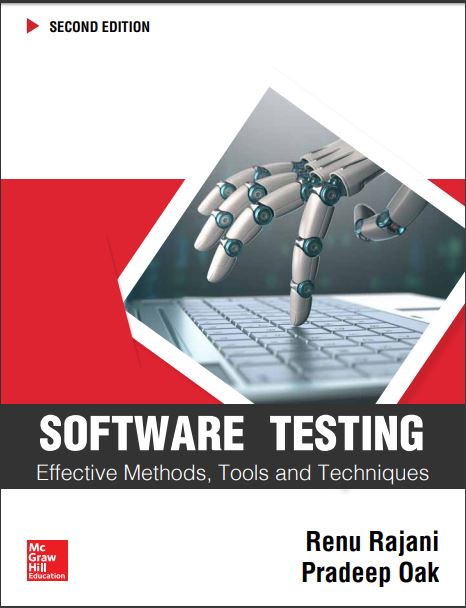 Book "Software Testing – Effective Methods, Tools and Techniques "
authored by Pradeep Oak, Director, Oak Systems
published by McGraw-Hill Education
OAKSYS believes in value addition. In order to provide better value to customers, OAKSYS has created two focused business units. Banking Business Unit (BBU) and Embedded Software Business Unit (ESBU).
Under BBU, we offer our services around number of international Banking products with our domain expertise and technical skills. Our portfolio of services spans across Product Customization, Implementation, Technical support, IT Operations, Migration, System/Integration Testing, User Acceptance Testing (UAT) and User Training. Click here to see details about BBU.
Under ESBU, we offer our specialist software services around number of international standards and models (such as DO178B, IEEE12207, 21 CFR 11, HIPAA) with our domain expertise and technical skills. Under EBSU, we offer services to Aerospace, Defense, Automotives, Rail, Space, Nuclear, Medical & Pharma, Networking and such other domains. Click here to see details about the ESBU.
OAKSYS is active in the IT industry with its innovative and constructive approach towards Software Testing. As an active participant in numerous Testing initiatives, OAKSYS believes in sharing its experience and expertise in QA/Testing among the IT professionals and academia. To this effect, OAKSYS has setup Centers of Excellence in Software V&V with three of the premier Engineering Schools of Karnataka (at Bengaluru, Hubli and Kalaburagi).
During 2008, as part of its 10th year celebrations, OAKSYS launched OAK~TQ Seminars, a unique platform of Free, technical seminars. Ten seminars were conducted in different parts of India where experts from the industry shared their experiences with the industry professionals.
OUR MISSION :
"DOING THE RIGHT THING, IN THE RIGHT WAY, AT THE RIGHT TIME, AND WITHIN THE RIGHT BUDGET"
Our Mission is to provide value added services to our clients with focus on customer's needs and quality, the reassurance they need from an outsourcing partner, and our means to achieve that are Quality & Measurable Value – tangible Returns on your Investment.
We bring about right mix of business process knowledge, technical expertise and cutting edge technology to deliver flexible and scalable system to suit current and future requirements through inherent quality culture and process maturity.
Oaksys aims to provide unrivalled value to its customers by Quality, competitive and cost effective prices and high standards of service, and ensure that our customers have the service possible.
Below is the company presentation –