Oaksys has developed its own lifecycle model for software test automation projects. This is depicted below..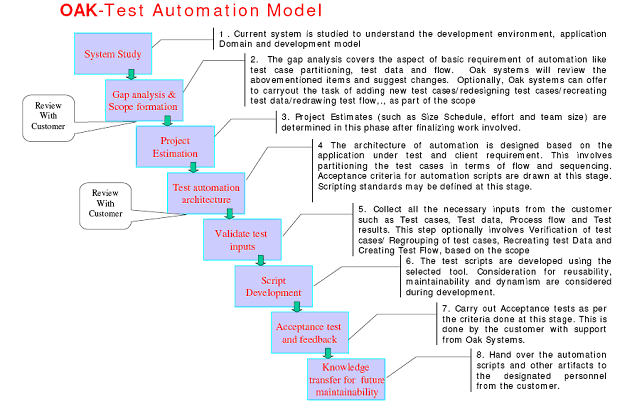 The OAK-TA model with all the required procedures, templates, checklists and guidelines is developed and used in many projects since 2001.
More details on the use of OAK-TA model in your projects can be sought by contacting us.