Based upon the vast experience and thought leadership, Oaksys has developed a proprietary Full Lifecycle QA model for its use in the projects. This model is also published in the book – "Software Testing, Effective Methods, Tools and Techniques" published by McGraw Hill, 2004 (ISBN: 9780070583528) that is coauthored by the Oaksys' CEO Mr Pradeep Oak. The schematic of the model is depicted below..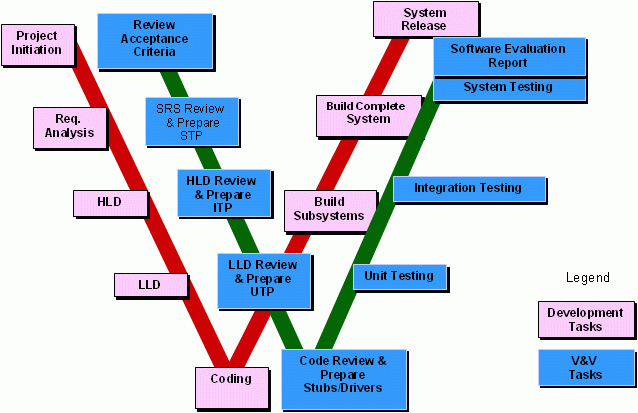 The OAK-PV model with all the inbuilt procedures, templates, checklists and guidelines is developed and used in many projects since 2001.
More details on the use of OAK-PV model in your projects can be sought by contacting us.