While in many cases, the defects are recorded and tracked using simple, home-grown, spreadsheet based formats, there are number of tools available in the market for capturing and tracking the defects – both commercial and freeware tool categories. These tools help us in logging and tracking the defects more effectively. Many of these tools are also integrated with other project management and software development tools.
Some of the popular defect tracking tools are listed as follows: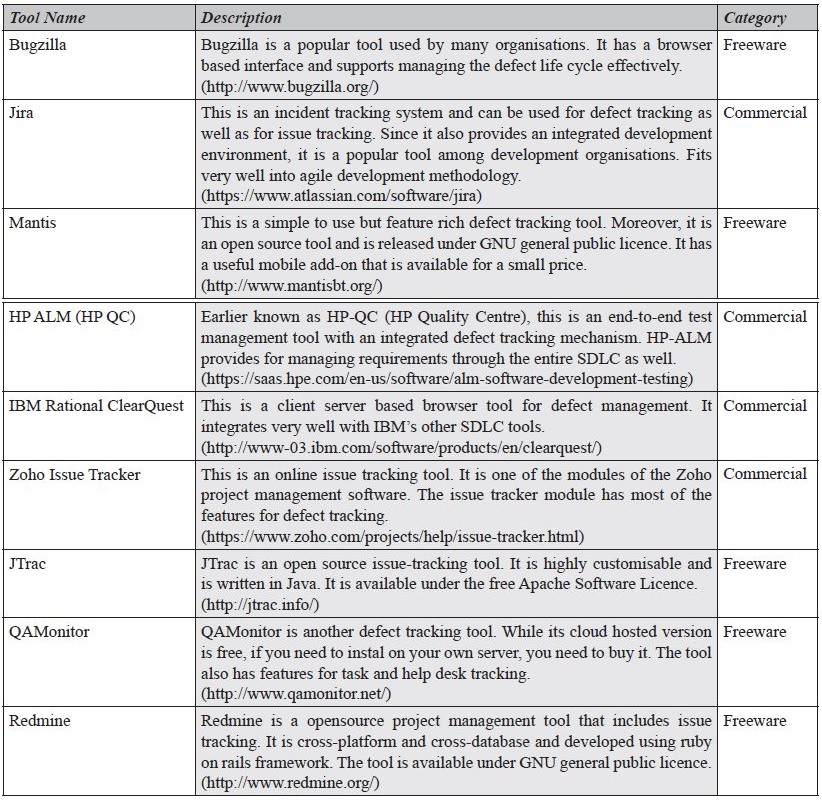 Source: "Software Testing – Effective Methods, Tools and Techniques" book authored by our director, Mr Pradeep Oak and published by McGraw Hill.